Winning and retaining the trust of the audience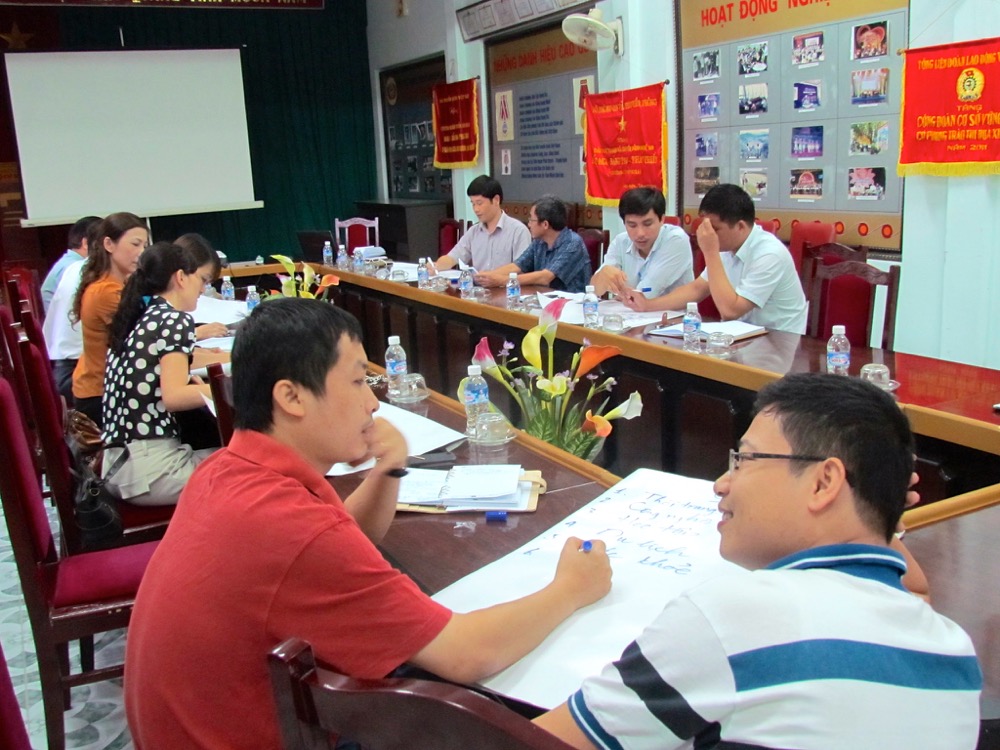 A media organisation needs to be clear about what it stands for. If your audience is to put its trust in the news you produce, then those who turn to you for reliable information will want to understand your values and how you intend to live up to them.
They will expect you to be transparent about how you operate and accountable for what you produce.
Earlier in this series of media strategy training modules we looked at four of the essential elements of a successful media business and how they were like the legs of a table with each having to be as strong as the other.
The first of those legs is identifying the target audience groups or segments that the media organisation aims to serve.
The second is the list of issues, topics and stories that will satisfy the information needs of that audience.
The third is the market strategy that will support the media business revenue generation.
Now we need to look at the fourth leg – the vision, values and ethics that should be evident in everything your media organisation does, and the pledge that you make to your audience.
The vision for the media organisation needs to be set by the senior management team and approved by the relevant board, trustees or regulators. It will describe how you will operate and why you will be different from others.
Typically, this vision will be set out in the 'About Us' page of your website. This is where you state what you stand for, what you aim to offer to your target audience, how you will deliver the material, and how you aim to be accountable by welcoming feedback and audience involvement.
The same page might also include text describing the values and ethics that you promise to uphold in all you do.
It might contain a pledge to the audience about how you and all your staff will operate.
It could include an invitation to the audience to contact you if they feel that you fail to deliver on your promises. This is how you offer transparency.
Sample About Us page
The following is an example from the About Us page for an independent media house in a country in transition. The page includes the vision, a pledge, the values/ethics the media house promises to uphold, and an invitation to get in touch if they fail. It might help you draft a pledge for your audience. Feel free to copy and improve.
"Our pledge to those we serve is to seek the truth, deliver the facts, and offer relevant context and analysis where appropriate.
"Our tone will be non-judgemental, objective and fair.
"In all cases we strive to include all relevant opinions and ensure that no significant strand of thought is neglected.
"We will strive to dig where others don't, give voice to the voiceless, shine a light in dark places, scrutinise the executive, and hold the powerful to account – all on behalf of you, our audience, whom we aim to serve with integrity.
"We aim to produce journalism that is professional, credible, reliable , trustworthy, dependable, and totally transparent.
"Our desire is create a conversation about the issues that matter, and enable maximum participation, so that our output reflect as diverse a range of perspectives as possible.
"In so doing we hope to be part of the process of national healing, nation building, reconciliation and reconstruction.
"We aim to be a listening media organisation that deals with, and reflects, the issues that most concern those we serve.
"We want to help members of our audience to talk to each other without fear or favour and, through robust engagement, help ensure a tolerance society by encouraging the celebration of our diversity.
"We aim to offer a canvas for people to showcase their best ideas to help transform the country into a knowledge-based society where citizens are free to express their creativity, ingenuity and entrepreneurship.
"We have set ourselves challenging objectives, but we believe that only be striving to achieve the highest can we elevate ourselves above the elements which tend to hold our country back.
"However, if you see anything in our output where you feel we may have failed to deliver on the pledges set out above, and where we may have failed on issues such as tone, accuracy, impartiality, objectivity, taste, decency and fairness, please let us know by using the contact us form. We are here to listen and to improve."
The above is just an example. You will know what your pledge to your audience should be. Don't be afraid to state it.
Cascading objectives
Once you have the vision, values and pledge, you need to communicate these carefully and thoroughly through every department of your media business. This is done partly by setting objectives at the corporate, departmental, unit, and personal level.
Every department will have objectives set for them by senior management. These will be directly related to the vision and pledge.
To achieve their objectives, each department will need all units reporting to them to, in turn, achieve their particular objectives, and each unit will need all individuals to achieve their objectives.
We will consider this in more depth in the next training module entitled "Managing people, setting objectives, nurturing and developing staff".