All the scenarios on Media Helping Media are based on real events.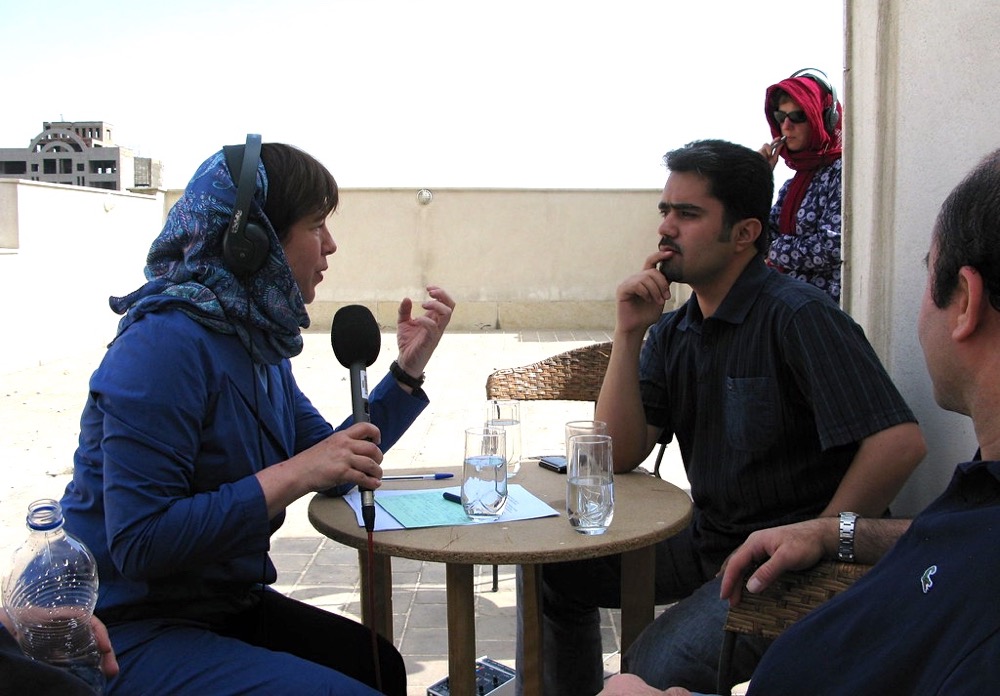 When should journalists offer a right of reply? All the time, sometimes, never? Try our ethical scenario and add your comments.
You are the editor of a morning radio news and current affairs programme. The news bulletin is leading on reports of a sharp rise in unemployment figures.
At 07.10 you have a politician on the programme being interviewed about the jobless totals. She blames restrictive union laws which, she says, mean that firms find it harder to hire staff without conditions. She quotes numbers, which one of the reporters from the newsroom picks up on.
When the item ends you receive two phone calls. One is from the organisation representing businesses saying that the minister got it wrong and that you are misleading the audience by repeating her claims. The other is from a union leader who claims to have data refuting the minister's point.
A news reporter has already prepared a piece for the news summary at 7.30, including an audio clip of what the minister said on your programme.
What do you do? Do you:
pull the 07.30 bulletin piece until you can check it out more thoroughly.
stick with your script and broadcast without changing a thing.
take a note of the comments from the employers' organisation and the union leader and add them at the end of the report as a back announcement.
leave the piece as it is, offer both the business and union representatives the chance to have their say immediately after the bulletin at 07.30, and make a back announcement after the minister's claims saying that you will have the views of business and the unions immediately after the bulletin.
a mix of some of the above.
Suggested answer: Perhaps 5) is the best solution being a mix of 3) and 4). That would mean leaving the piece that has been prepared for the 7.30 news summary as it is, but mention that the minister's claims have been challenged by business and union leaders. Offer both the business and union representatives the chance to have their say immediately after the bulletin at 07.30, or as soon as is practical, and make a back announcement after the bulletin piece containing the minister's claims saying that you will have the views of business and the unions later in the programme.
Why is a mix of c) and d) the recommended answer
It's all about right of reply, including alternative points of view, fairness and accuracy – here are some of the main points to consider.
Right of reply
It's important that we strive to be impartial in our news and current affairs coverage. However, we must never assume that our guests have the same objective. They probably won't.
Politicians, academics and other contributors who we invite to take part in our output will probably have a particular line they want to present. It's unlikely to be a neutral contribution. The producer will have invited them to take part in the programme because they knew they had something newsworthy to say.
Ideally, current affairs and news producers will established what line the guest is likely to take and, if the comments are controversial, the producer will have lined up someone prepared to respond.
Our job is to reflect all sides of a story if possible. That's a tough challenge, because it's unlikely we will know the full extent of the impact of a story on all those affected, but we should, during our production meeting and editorial brainstorming, try to reflect as wide a range of views as possible. And we should always be open to including more when relevant.
So the onus is on us, the news team, to ensure that an item is accurate and fair. It's good that quotes made on air are challenged. And it's part of our job to consider any challenges, weigh up the points being made, and reflect or invite others to reflect, that disagreement.
Controversial subject might cover politics, religion, sexual practices, human relationships and financial dealings. In all cases, we must ensure as wide a range of views and perspectives are considered.
Fair, accurate, objective and impartial
This is not about providing balance. Balance can be an overused word in journalism. Life isn't balanced, so we should not strive to achieve balance in our news and current affairs output. News and current affairs should reflect life as it is. Striving to achieve balance can make a mockery of a news report. Rather we should strive to be fair, accurate, objective and impartial. Sometimes that is not possible in a single item. In that case we must plan follow up coverage and offer clear verbal signposts so that the audience knows that other views will be included and when.
Personal views offering one side of a story can often encourage healthy debate. This is especially true when the contribution enhances the understanding of the audience and opens minds to new perspectives.
Alternative view points
So it is our responsibility as journalists to find alternative points of view within the same programme strand, within the next bulletin, or in subsequent output. In all cases we must :
retain a respect for factual accuracy
fairly represent opposing viewpoints
provide an opportunity to reply
ensure that a sufficiently broad range of views and perspectives is included
ensure these are broadcast in similar output, measure and time of day
and produce an overview piece that is fair, accurate and informative.
You don't need to have all view points reflected in a single news item as long as there is fair representation of all views as the story develops.