Why surveying the audience is important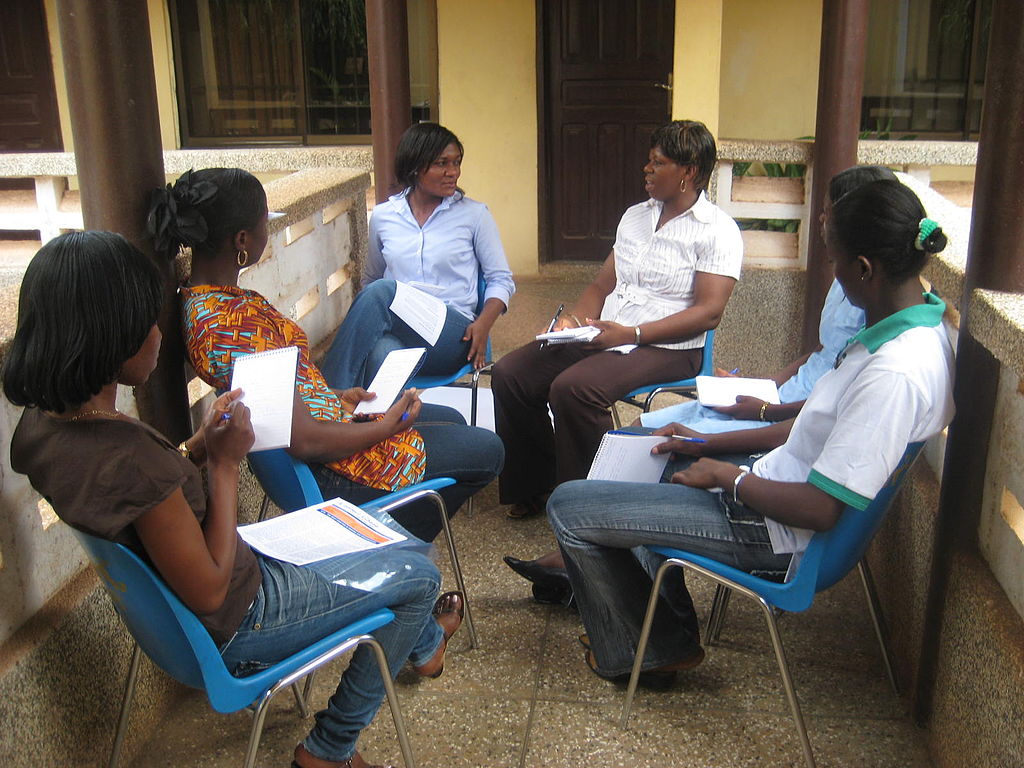 Knowing your audience, understanding the issues they face, and being aware of what they think about society – and your media organisation in particular – are important factors for fine-tuning what you offer in order to better inform the public debate.
In the module about "Identifying the target audience and its information needs", we looked at why it's necessary to be thorough in researching who we aim to serve with our content.
In the module entitled "Establishing a market differential (with original, in-depth journalism), we touched on the need to set up focus groups to help us learn how to improve what we produce and find out what worked and what didn't work.
Both steps require talking to the audience asking their opinions on our output, finding out about the issues that we might have neglected, and then analysing the results and feeding all the information back into our overall strategy.
The purpose of audience research is five-fold.
It helps us produce better content that is more focused on audience need.
It helps us continually improve what we do so that we remain relevant.
It generates new ideas for producing audience-related programmes and material.
It offers our sales and marketing team the information they need to try to monetise the content we produce.
It highlights new business development opportunities which can help ensure we are more accessible to more people.
Surveys need to be factored into our overall strategy and plotted on a calendar so that we can make regular comparisons about our performance and how the audience is changing.
Some media organisations have the luxury of being able to afford research teams whose job it is to plan campaigns to monitor the audience response, but for many the research has to be provided using existing resources.
For example, the news department might be set the objective to break seven original news stories a week.
To achieve that objective, each reporter might be set the objective to break at least one original news story a month. Please see our training module on "Managing people and setting objectives".
To help both the journalists and the news department achieve their objectives, the editor might decide to carry out audience surveys to try to find out more about the issues that most concern viewers, and explore ways of investigating those stories.
It might be that a monthly survey, carried out during the busy rush-hour by reporters with clipboards, will produce a list of stories that have not been covered before, or which have been inadequately covered in the past.
You might want to invite members of a focus group in for coffee and cake, show them items you have published in order to remind them what was broadcast, and then ask them what was missed, what worked, and what could have been done better.
You could also set up an online survey using one of the many free online tools.
It doesn't really matter how you do it, what matters is that you continually assess your performance and measure it against audience appreciation.
Asking the right questions
Research is not about asking closed-ended questions, it's about asking the right open-ended questions. Closed-ended questions can be answered with 'yes' and 'no'. Sometimes such answers are useful. However open-ended questions, which require the interviewee to expand their answers are better for our purposes.
For example, you might ask a closed-ended question such as "Did you like the in-depth news item about the flooding?" The answer will probably be yes or no. However, if you ask "What did you like and what did you dislike about the in-depth news item about flooding?", the answer is probably going to be more helpful.
You might ask the closed-ended question "does our news output meet your needs?" to which the answer will probably be yes or no. Or you could ask the open-ended question "what issues could we cover better and why?", to which the answer will probably be a list of issues that you can follow up on behalf of the audience.
These issues can be used in your content planning strategy, please see our training modules on establishing a market differential and forward planning.
The information gained from asking the right open-ended questions is essential for developing your media strategy and ensuring you are on the right track. It will also help you grow your audience.
Ideally, you want your news output to be their preferred source of information, and you want to create a dependancy and loyalty that makes the audience members you talk to ambassadors of your brand.
Getting the scheduling right
You might want to ask the audience about scheduling.
Perhaps farmers and agricultural workers are an important segment of your target audience. You might have some great programmes that have been well-researched, are based on earlier feedback, and address the needs of those working on the land.
However, if that programme is broadcast at a time when the farm workers are in the fields, or late at night when they have already gone to bed, it's been a waste of effort.
the right content is fine, but if it is not delivered at the right time it's not being strategically delivered.
Getting the platform right
You might have some great TV programmes aimed at teenagers and young adults. You might have decided that such programmes are best broadcast late in the evening when, you think, they will be watching.
But an audience survey or a focus group might reveal that the audience you have identified no longer watches scheduled TV. They might be out socialising and using catch-up services for the media consumption.
It could be that they want news and information on-demand and on the move. You might conclude that you need a YouTube channel to be able to deliver your content to smartphones so that this important segment of your target audience is able to access the information they need, when they need it and on the devices they are currently using.
All this information is invaluable as you develop your strategy for the evolution of your media business.
It's also valuable for being able to focus resources better, identify internal training needs, and spotting new business development opportunities.
Usability and accessibility
Most broadcasters have websites.
Some are sophisticated offerings which add real value to the material broadcast on TV and on radio. Others are fairly basic sites with video and some text often mirroring what was broadcast on air. Whatever format you have, you must test it with audience focus groups.
One way of doing this is to invite representative from your target audience groups in to the TV station to test the website. Ask their permission to film them.
Try to find someone who is new to the web, someone who is comfortable using websites, and someone who is an expert in the field.
Sit them down in front of your website and ask them to click around, talking out load as they do. Film them and then watch the film.
You will learn a great deal from this, and the information will help you improve the usability of the site and the quality of the content you produce.
Maintaining standards
Another important function of focus groups is to help journalists to remain true to their pledge to deliver accurate, fair, objective and impartial journalism produced with integrity. Please see our ethics training section for more on this.
The audience might ask some searching and, at times, uncomfortable questions about why a story was covered, why we asked the questions were posed, why a particular group wasn't approached for comments, and why how those interviewed were selected.
This is all extremely valuable material if we are to be transparent and accountable.
We can't find that information if we sit in the newsroom looking at the world through computer screens. We have to talk to people.
And who better to talk to than representatives of our target audience groups on who we depend for our validity and our survival.