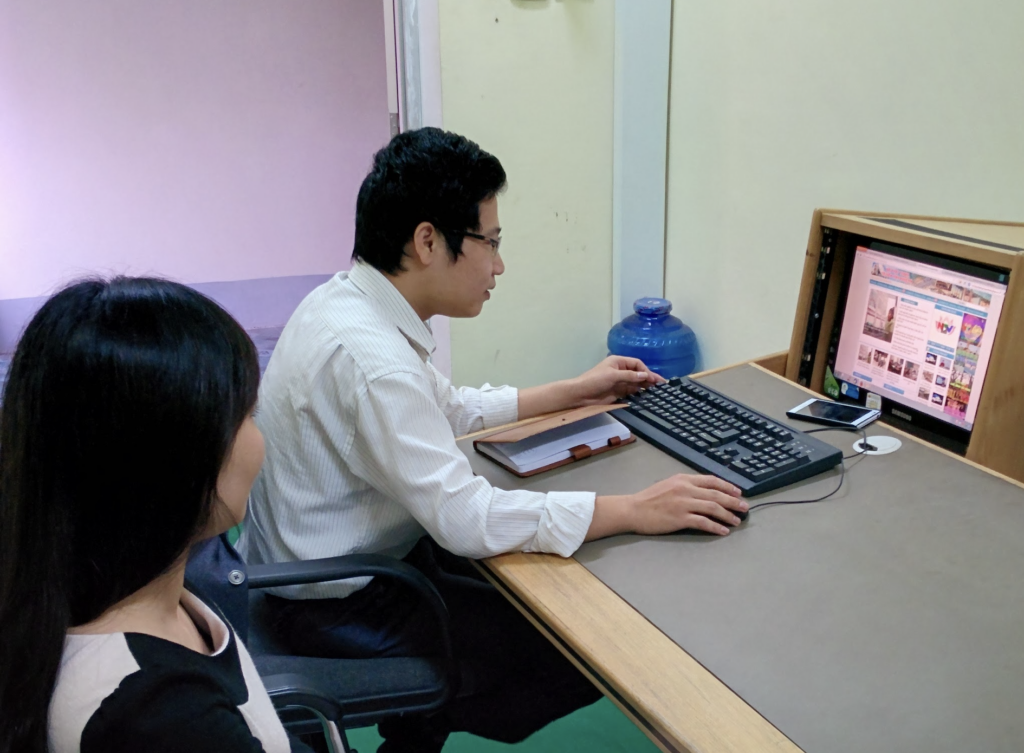 Small news organisations, eager to offer their audience a wider choice of news, can now take advantage of a free international wires service currently syndicating in 90 languages.
Open Newswire is a feed of news, current affairs, and magazine articles written by professional journalists from around the world which editors can republish in their own news organisation's output – subject to the conditions of various Creative Commons licences or similar public domain guidelines.
Benefits
There are several benefits for news organisations who use the service and those who contribute to the service.
Small newsrooms can enhance their content offering and attract more page views with quality content for no charge.
Newsrooms can reach a wider audience when their content is syndicated.
If a news organisation, big or small, publishes content under certain Creative Commons or Public Domain licences (which require a link back to the original source) it has the potential benefit of return traffic.
How it works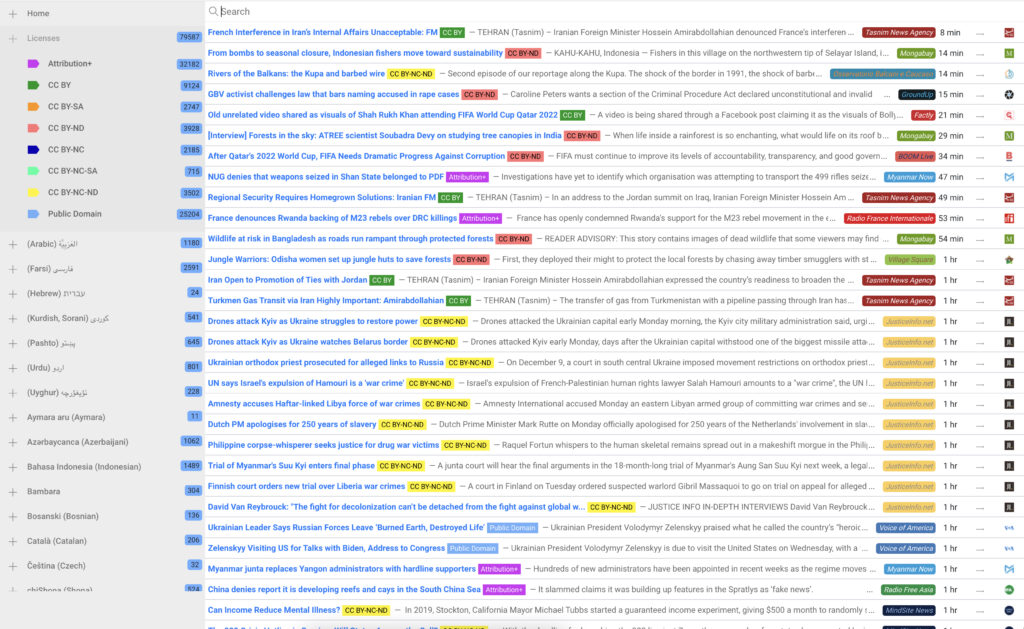 A continuously updated list of news feeds can be filtered by language so that editors can browse through stories relevant to their audience.
They then select the story to copy taste, and, if they feel the article would be beneficial to their audience they can publish the piece in their own newsroom content management system so that it has the look and feel of the rest of their output.
Alongside each item in the feed is a link to the various licence conditions. All the editor needs to do is check those conditions and comply. Once those conditions are met the editor is free to publish.
Creative Commons and public domain
Some Creative Commons licences might allow the article to be edited, others might not. This is usually indicated by the letters ND (No Derivatives), which means you can use the content but are not allowed to alter it. Others might include the letters BY (who it is by) which means you must attribute the original creator of the work. Some articles have other conditions – which are all set out alongside the particular news story so that editors can be sure they comply with the terms and conditions.
The Open Newswire blog has a helpful page explaining what the different licences mean. There is also a link to easy to follow rules about the attribution of photographs.
Open Newswire is non-commercial and entirely self-funded by Australian journalist Zac Crellin – who posts updates on Mastodon and Twitter. He says the goal is not about making money, but about sharing content in order to "help small newsrooms all over the world that can't afford a subscription" to the main news aggregators.
---