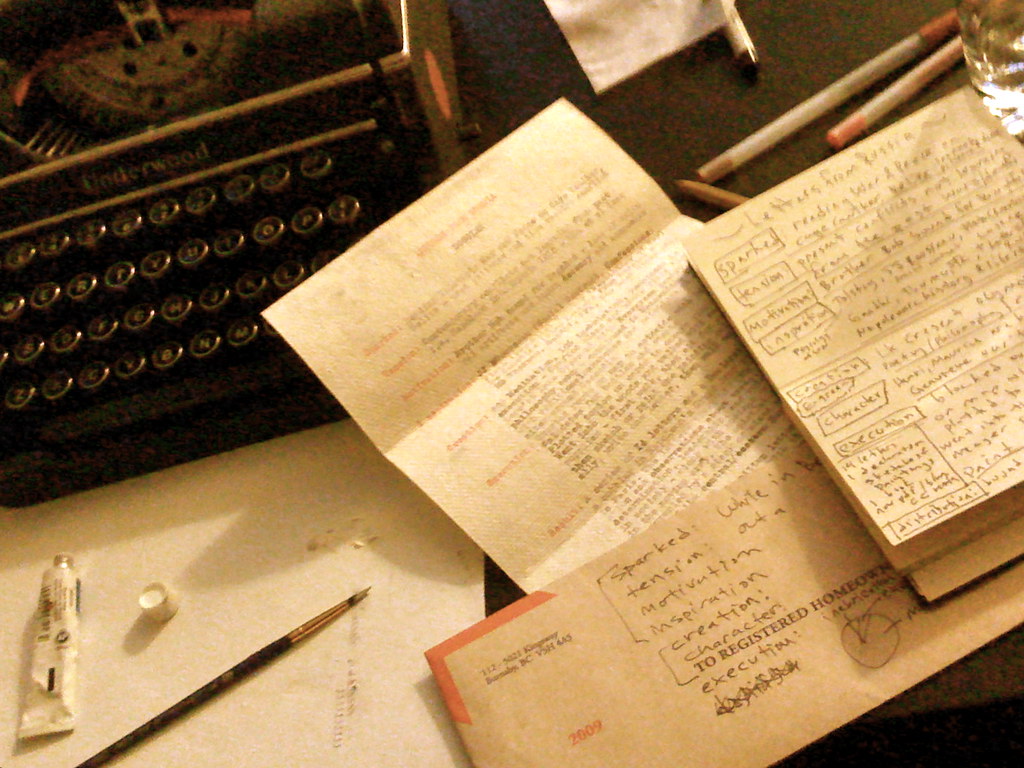 The investigative journalism dossier checklist
Discipline, order and a well thought out plan are essential for successful investigative journalism. It starts with the compilation of a solid dossier, built with meticulous precision and executed with an attention to detail that ensures all key facts are thoroughly tested.
Compiling a good dossier is like constructing a good building – you need well thought out plans, the right tools and supplies, and a strong foundation. All your work must be solidly build with precision. And when you're done it must be leak-proof.
Consider these 10 simple steps for preparing a thorough piece of investigative journalism:
1: Identify the person
Ensure that you have the correct spelling of the first, middle and last name. Find a date of birth, or at least an age. Use online credit-header services, maintain indices of voter records, drivers' licenses, employment checks, friends, lovers, relatives, or just ask him or her.
2: Locate the person
Once you nail down the most permanent domicile for the person, you'll be laying the foundation for later steps. Use telephone directories, city directories, voter records, property records, online credit-header services, interview friends, former neighbours, visit the morgue.
3: See what's already been written
There is no point in reinventing the wheel. Check your own story archives first. Search online for articles about the person. Then hit every local newspaper site, any Who's Who that match his or her profession, region or specialty.
4: Check local public records
Whether or not the person is from your local area, do a thorough search at your town or city hall, county clerk's office and local branches of state and federal offices. Look specifically for business permits, animal licenses, building permits, recorded deeds, trust deeds, conveyances, notices of sale, powers of attorney, liens, local, state and federal tax, bonds, agreements and other documents, property tax records, unsecured property tax records, local vehicle tax records, renters' tax records, fictitious business (assumed name) filings, birth, marriage and death certificates, consumer affairs licenses, UCC filings, state driving records.
5: Search the courts for lawsuits
Use the online services to search the party indices, but eventually you must try to look at the actual case files at the courthouse. Don't miss any level of court – small claims, justice, municipal, metropolitan, district, superior, divorce, state, appeals, U.S. District Court, U.S. Tax Court, naturalisation court and most importantly, U.S. Bankruptcy Court.
6: Check for criminal activity
Depending upon your own state's open records laws, you might be able to check with local police and sheriffs, state police, courts, from justice court all the way up to U.S. District Court. Then check with local, county, state and federal jails and prisons – including the probation department and the parole department. This is a good time to plug in any aliases.
7: Look for employment information
Make direct calls to his or her current and past employers. Many times they won't ask who you are if you simply ask for the personnel department and then matter-of-factly say, "employment verification please." If they ask who you are, of course tell the truth. Try to get a copy of the company, corporate or government phone directory for his or her work establishment. Ask current or former employers for a copy of his or her resume. Ask your subject for it. Check state corporation and federal SEC records for involvement in corporations. Look for the legal owner of his or her car. Is it his employer's credit union? The Postal Credit Union, etc.?
8: Verify professional licenses, credentials, degrees and awards
If the person is a physician, dentist or any other type of licensed healthcare worker, you must verify the license. If you've asked him or her for their resume, check out every claim. If there's a Who's Who listing for the person, check out every claim. Many such directories don't check. Check high schools and universities for graduation verification. Get copies of theses and dissertations from the Library of Congress. And don't forget to check out any claims of military service, actual combat, injuries and awards for valor.
9: Check campaign contributions, filings and conflict of interests
Not just for the current office they are holding or the most recent election. Check them out as far back as you can. And don't forget to see if they or any other potential interviewees contributed to others' campaigns.
10: Look for family members, friends, victims and enemies
Along the way, don't forget to talk to people who would know him or her. Don't overlook current or former neighbours, ex-spouses, former lovers, business associates, school mates, teachers, supervisors, even babysitters.