The importance of a solid sales strategy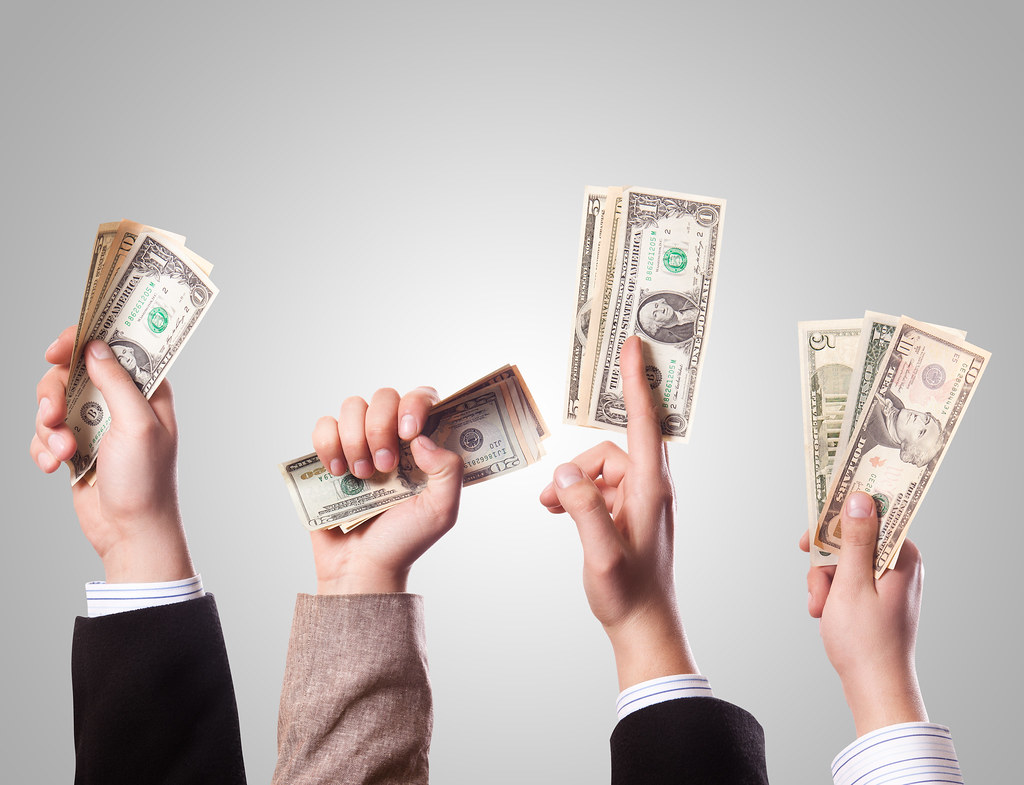 Sales is one of the most important elements of a media company's commercial strategy. The sustainability of the business relies on its ability to generate income. Projections of revenue generation in the business plan will act as the guide to what is possible and will temper or encourage commercial ambitions.
Sales is one of the most important elements of a media company's commercial strategy. The sustainability of the business relies on its ability to generate income.
Projections of revenue generation in the business plan will act as the guide to what is possible and will temper or encourage commercial ambitions.
These guidelines are deliberately general so that they can be applied to any kind of media business, whether it is print, broadcast or online.
And because advertising still generates the lion's share of income for most media businesses, the focus in this article will be optimizating this revenue stream.
The four pillars of your sales strategy
Having worked on the commercial side of media businesses for many years, I have seen many unfocused sales strategies which can run to 100 pages or more in length; this is not the way to do it. A good sales strategy should give you a clear answer to the following four questions:
What do you want to sell?
To whom do you want to sell?
How do you want sell?
At which price do you want to sell?
It looks almost too simple, but if you have worked out a sales strategy which delivers straight answers to these four questions – the four pillars – you will have defined a strategy which is more likely to succeed. It will also help your sales people carry out their job, and it could help you establish a market leader position.
The rest is about sitting down with your management team and working out a plan for each of the four pillars. The following are some examples.
Q1: What do you want to sell?
This is a broad area covering topics such as:
Which target audience do you want to sell to?
Which kind of adverts, formats or sponsorships do you want to sell?
Which advertising/sponsorship packages do you want to sell?
Which other related services do you want to sell (competitor surveillance, content, production, etc)?
There are no general answers to these questions because they are all affected by local regulations, market standards, technical skills and your own editorial profile. But when it comes to defining which target audience to focus on, there are a few general terms which should be considered.
When starting a media business you will lack the historical research data needed to help you outline which target audience to focus on. You will need to choose a target audience profile to enable potential clients to see a connection between that profile and the content produced by your newspaper, magazine, radio channel, etc.
When audience data start coming in, you can then begin to see the actual profile of your audience. Based on this, you can decide whether it is possible to broaden the commercial target group or, perhaps, start selling packages for more than one target group.
Q2: To whom do we want to sell?
Don't just start running after the biggest spenders in the market. Focus your sales effort on advertisers with a target group which is in line with your reader/audience profile.
If your commercial target group is defined as men aged 25 to 50 with middle to high income, it may not make sense to chase clients in the health and beauty category. Start by listing the most obvious categories. For the target audience profile mentioned above, a list of possible categories could be:
Cars
Financial services
Beer and alcohol
Telecommunications
Computers and IT equipment
Airlines
After defining the categories that are most likely to appeal to your target audience, make a list of the 10 to 15 most likely advertisers within each category. Make sure that only one sales person is responsible for each category as he or she will pick up valuable knowledge about the industry as they work their way down the list.
Make sure you hold meetings with both the advertiser and their media agency. You meet the advertisers to get the orders; you meet the media agency to avoid creating enemies.
Some people recommend focusing only on the advertisers because the media agencies may come across as arrogant, negative and interested only in reducing prices. There is some value in this approach, but try to put yourself in the advertisers' place. If you paid somebody to be the expert in a certain area and they advised you not to choose a specific supplier, would you then choose that supplier? No, probably not.
Some sales strategies focus only on media agencies as they control the bulk of all media spending in the market. Forget it. The media agency is never going to do the sales work for you. It is up to you to convince the advertiser that they should have a preference for your media organisation. Once you have created this relationship, the media agency is unlikely to stand in your way.
The general rule is to keep your eyes focused on the advertiser and be aware that you have to do all the sales work. However, keep the media agency informed about what you are doing and offer them the same information as you are giving to their client. Try to strike a healthy balance between the two in order to avoid the situation where the media agency stands in the way of you getting the order.
Q3: How do we want to sell?
This is an extremely important area. By setting a clear path for your sales people to follow, you are helping them find the right way to move. And by making that road clear and visible they can use all their energy selling. You are forming the sales culture in your company. Having a clearly-defined and healthy sales culture is probably the most important single factor in becoming a commercial success. There are internal and external considerations.
Internal
What kind of sales culture do you want?
What are your core values?
How do you want to measure the performance of your sales staff?
What are your rules for holding meeting with clients, the number of phone calls etc?
External
What story do you want to tell the market?
What are your unique selling points (USPs)?
How do you make sure that everybody in the team is heading in the same direction?
Which position in the market are you aiming to occupy/dominate?
Here are a few examples of internal subjects which are of great importance.
Sales culture
Make sure you create a competitive sales culture where the most successful sales person is rewarded in terms of money, credibility and attractive clients. Good sales people are competitive and they will function well in this environment. Those who don't like this environment are unlikely to be successful sales people and you probably don't want them around anyway.
Core values
Define a set of core values which your sales people have to apply to everything they do. One of these could be: "We never speak badly about a client." I have heard a sales person calling a client stupid because the client didn't appear to understand the sales pitch. But actually it is the other way around. It is the sales person who is at fault by not being able to articulate the benefits in a way that the client understands. By establishing your core values you are less likely to have one of your sales team give up on a client because the message being conveyed has not been understood.
Measure performance
Make sure you measure the performance of your sales staff. Keep an eye on their results and make their track record visible for the entire sales crew to see. Show all results for all members of the sales team on a weekly basis to make clear that you are creating a competitive environment where performance is recognised.
In terms of external areas be sure to focus on the following:
Make sure everybody is telling the same story about the company when they talk to advertisers: Who you are, what your goals are, how you want to achieve them, what makes you different, etc.
Set up an internal workshop for the sales team where they define the USPs of your media company. Involve them in the process of finding the best sales arguments. If you do, they are more likely to understand the arguments and use them. As a result, your sales team will be moving in the same direction and will be offering a unified message to the market.
Decide which position you want to take in the business to business (B2B) market. For example "The professional and analytic player", "The fast and furious", "The upcoming star", "The bad boy", etc. This will help you decide how to address sales-related issues.
Q4: At which price do you want to sell?
Study your competitors and decide which position you want to take. Make a printed rate card and send it out to the market. This will prove you are a serious player intending to be in the market for a long time.
Of course it is difficult to decide which price level to put in the rate card, but it is better to make it more expensive than too cheap. If the price level proves to be too expensive you can always introduce some new discount packages, i.e. "introduction package", "summer package" "rotation package", etc.
If you start by making your rate card too cheap, you will later be faced with the cost of making a new one. Also, if you send out a new and more expensive rate card you risk bad media publicity, such as "X-Media increases prices by 25% against poor audience growth".
Consider selecting the biggest media agency to represent you and pay them to help formulate your strategy. Raise the issue of the rate card and invite them to come up with a recommendation. By adopting this approach you will obtain a professional view on what the market price should be and the media agency will put you on their media plan.